Activities
Cloverdale History Center
and Historic Gould-Shaw House
215 N. Cloverdale Blvd ~ PO Box 628, Cloverdale, CA 95425 ~ 707-894-2067 ~
Home of the Cloverdale Historical Society
Join Us for Autumn in Asti
The Cloverdale Historical Society will present the first annual Jack Howell Founders Award at a special event on September 25th, 4-7pm, at Asti Winery.

A ticket to Autumn in Asti includes food and wine pairings, music, and a silent auction . Villa and winery tours are also available.

Bid on exciting auction items such as a vintage Los Castillo silver necklace; an afternoon at the Cooley Ranch with lunch and a jeep tour of the property; a mixed case of Rockpile wines; an afternoon floating in a party boat on Lake Sonoma; hand-made redwood bowls; a beautiful Marge Gray print; and more!

Between bids enjoy classic tunes and tasty, award-winning selections by Big Boy Barbeque and SkyRanch Culinary Events paired with Cellar 8 and Souverain wines.

There are also a limited number of spaces available for two tours : See production activities on the Winery Crush Tour or visit the historic Villa Pompeii and enjoy a champagne tasting.

Presale tickets are only $45 per person for Society members and $50 for nonmembers. Tours are an additional ticket at $5 for the Winery Crush Tour and $8 for the Villa Pompeii Tour. There are only 2 tours of each, limited to 16 people per tour so reserve your tickets early!
Exhibits and Collections
The Cloverdale History Center and Historic Gould-Shaw House showcase important local exhibits and archive a large collection of artifacts and ephemera of Cloverdale's natural and human history.
Our permanent exhibits include
The Gould-Shaw House, its Victorian rooms decorated as they would have been at the turn of the 20th Century
Pomo artistry and artifacts, showcasing examples of basket making, grinding stones and flake tools
Timeline Wall highlighting key episodes in the history of the town and vicinity
The Citrus Fair: a Cloverdale tradition since 1892
Vintage mudwagon, tools, equipment and machinery
Bank of Cloverdale's curious cannonball safe
Rotating and temporary exhibits appear in the Adler Exhibit Hall, the Trump Library, and Cooley Community Room. Current exhibits include
Quilts of the Clover Quilters
Service, Support, & Sacrifice: Wartime Collections and Recollections
Our extensive collections are being catalogued for future use by researchers, historians, and exhibit planners.
The Cloverdale Historical Society is proud to welcome visitors to our new Cloverdale HistoryCenter. We have improved our historic Gould-Shaw House substantially increased our exhibit and research spaces, and re-landscaped our garden and patios. Come tour our center with its profiles of the people, places and events that makeup the history of the City of Cloverdale and the greater Cloverdale area.

Visit Us ~ 215 N Cloverdale Blvd Hours
Thursday 10:00 am - 4:00 pm
Friday 10:00 am - 2:00 pm
Saturday 10:00 am - 4:00 pm
Sunday 12:00 pm - 4:00 pm

The Historical Society office is generally open Tuesday through Friday,
10:00 am - 3:00 pm.
Cloverdale Parks
Clover River Park
Location:
On the Russian River at 31820 McCray Road, Cloverdale, CA.
What you need to know:
Hours
The park is open daily. Most Sonoma County Regional parks open at 8:00 a.m. and close at sunset.
Parking
$6.00 per vehicle for day use. Special rates apply to buses or trucks carrying more than 9 people.
Dogs
Permitted on leash no longer than 6' in length. Rabies certificate required.
Facilities
Beach area - no lifeguards on duty. Picnic areas with BBQ's. No fires or barbecues allowed on beach. Chemical toilet. Kayaks and canoes can be launched — no formal facility.
ADA Access
Good accessibility to developed areas (parking and picnic sites).

Highlights:
The park offers seasonal fishing and river access for kayaks and canoes. It is a great spot for wildlife viewing along the river and at the seasonal freshwater ponds on the east side of the site. There are family picnic sites with barbecues and a parking lot with 23 spaces, two of which are disabled accessible.
No lifeguard service is available. For additional information, phone (707) 565-2041.
Furber Park
Location: 298 Elbridge Avenue
Amenities:

Children's play structures
Swings
Combination baseball / soccer field
Snack shack with announcement booth and restrooms
City Park
Location: 450 W. Second Street
Amenities:

Children's play structures
Swings
Baseball field
Snack shack with announcement booth and restrooms
BBQ and picnic area
Horseshoe pits
Basketball court
Volleyball court
Scout cabin
River Park

Location: E. First Street at Crocker Road
Amenities:

River access
Picnic areas

Tarman Park

Location: 45 Clark Street
Amenities:

Play structure
Picnic tables
Tandem Skydiving - Your First Skydive Making A Reservation

Tandem Skydiving In a tandem skydive, a student skydiver is connected via a harness to a tandem instructor. The instructor guides the student through the whole jump from exit through free fall, piloting the canopy, and landing. The student needs only minimal instruction before making a tandem jump.

Your skydiving adventure starts with making a reservation. Get your friends together, pick a date, and call us at (888) 667-2259 or send an e-mail to info@NorCalSkydiving.com . You can check our various tandem skydiving packages on our Tandem Pricing Page . Don't forget to choose a video option in your package so that you can share the thrills of your skydiving adventure with your friends and family and also relive the experience over and over again.

Planning Your Day

You should plan on spending around 2 hours at NorCal, more if you are coming with a big group. Note that weather can cause delays, so make sure you can stay for least 4 hours past your reservation time. There is plenty to see and do around the airport, so we encourage people to make a day or weekend out of their skydiving adventure. See our Wine Country pages for more details.

The Day of Your Jump

See our What To Bring page for some tips on how to dress and what to bring with you.

Directions to the airport can be found on our Directions page. Don't hesitate to call us if you need help our get lost.

We'll call you if we know there are weather delays or cancellations. Note that even if the weather doesn't look so good where you are, we could very well be jumping (see the Cloverdale Weather sidebar).

Checking In

When you arrive at NorCal, the first thing to do is check in at our reservations desk. Keep an eye out for parachutes overhead! After confirming your reservation, you will be asked to fill out some paperwork, watch a safety video, and pay for your skydiving package if you haven't already done so.

Gearing Up

When it is time to gear up, a NorCal staff member will get you into a jump suit and harness that fits and get you some goggles so you can see when you are going 120mph. Don't worry if you wear glasses or contacts, our goggles work with those as well.

Meeting Your Instructor and Videographer

Once you are geared up, you'll meet your tandem instructor and videographer (if you chose a video option). Your tandem instructor will explain basic aircraft exit techniques, free fall, and landing procedures and positions, check your gear, and answer any questions you might have.

The Plane Ride

When everything is ready, you'll walk to the plane and climb aboard. The view from the airplane is spectacular, but you'll probably be too nervous to notice thinking about what is coming up next! When you reach your jump altitude, the tandem instructor will attach your harnesses together, the door will open, and out you go!

WOW!

Few other experiences can even come close to the excitement of jumping out of an airplane over two miles above the earth.

There is about a minute of free fall, the closest you will ever come to knowing how it truly feels to be a bird in flight. Make sure you take a few seconds to look away from the breathtaking views all around to smile and wave at the videographer!

After the canopy is deployed there is a four minute glide back to the ground where your videographer is waiting to film your landing. You'll land right in front of the spectator area so your friends and family can watch and cheer.

After You Land

After you touch down, your tandem instructor will disconnect your harnesses and escort you off the landing area. You'll turn in your gear at the office and sign your tandem instructor's log book and get your First Jump Certificate. Don't forget to tip your tandem instructor if you had a good time.

If you ordered a video package, your videographer will create a DVD for you. You can watch it right in our office with your friends if you like.

Feel free to hang around the drop zone and watch others jump, cook up some food on our outdoor grill and have a picnic, or head off to explore Wine Country .

Or better yet, sign up for a second jump and get 20% off!

Tandem Skydiving Equipment Tandem skydiving requires equipment with several differences from normal sport skydiving rigs. All modern tandem skydiving systems use a drogue parachute, which is deployed shortly after leaving the plane in order to slow the free fall speed of two people down to that of a single skydiver. This is necessary for proper parachute deployment, lengthening the duration of the skydive, and allowing the skydivers to fall at the same speed as videographers. Tandem skydiving systems also use larger main parachutes to support the additional weight of two passengers.

Cloverdale Weather In order to skydive, you've got to have good weather and that's what we have a lot of at our airport in Cloverdale. Our Alexander Valley location not only makes for the unparalleled views, but it protects us from the fog and wind. When other drop zones are fogged in or winded out, we are jumping.

Tandem Skydiving - Pricing
Tandem Skydive: $199
Video: $99
Video and Stills: $129
Volume Discounts
Book 3 or 4 tandem skydives at the same time and receive 5% off each skydive
Book 5 to 9 tandem skydives at the same time and receive 10% off each skydive
Book 10 or more tandem skydives at the same time and receive 15% off each skydive
2nd Jump Discount

Book another tandem skydive within 24 hours of your last jump and get 20% off!

Deposit

A $50 per tandem non refundable deposit must be paid at the time of booking. The remainder of the payment will be taken when the customer checks in. The deposit will be refunded if NorCal can't fly the student within 4 hours of their booking time (or by the end of the day). The reservation date/time can be changed up to 48 hours prior to the booked time.

Fuel Surcharge

NorCal charges a fuel surcharge of $1 for every pound the student weighs over 200 pounds.

Tipping It might seem like just a lot of fun to you, but your tandem instructor works very hard all day long and has a tremendous amount of responsibility keeping you safe and making sure you thoroughly enjoy your skydive. If they do a good job, it is customary to tip them for their efforts. 10% of your package price is an average tip.

Albert Berry jumped in a test over Jefferson Barracks military post, St. Louis (March 1). Some sources credit Grant Morton as making first jump in 1911. André Jacques Garnerin made his first successful parachute jump above Paris on 22nd October, 1797. After ascended to an altitude of 3,200 feet (975 meters) in an hydrogen balloon he jumped from the basket. As Garnerin failed to include an air vent at the top of his parachute, he oscillated wildly in his descent. However, he landed unhurt half a mile from the balloon's takeoff site. Garnerin therefore became the first man to design a parachute that was capable of slowing a man's fall from a high altitude.

On August 16, 1960, as research for the then- fledgling U.S. space program, Air Force Captain Joseph Kittinger rode a helium balloon to the edge of space, 102,800 feet above the earth, a feat in itself. Then, wearing just a thin pressure suit and breathing supplemental oxygen, he leaned over the cramped confines of his gondola and jumped into the 110-degree-below- zero, near-vacuum of space. Within seconds his body accelerated to 714 mph in the thin air, breaking the sound barrier. After free- falling for more than four and a half minutes, slowed finally by friction from the heavier air below, he felt his parachute open at 14,000 feet, and he coasted gently down to the New Mexico desert floor.

The temperature when you exit the plane is typically about 40 degrees cooler than the temperature on the ground, but we are going to have you in a nice warm jump suit, so you are usually ok wearing whatever you'd be comfortable with on the ground. Dresses and skirts don't usually work out very well as you can imagine. Some comfortable athletic shoes are recommended. In the winter, having a face mask and some light gloves can help keep your face and hands from getting cold in free fall.

Sun Protection

We do have covered areas where you can relax and watch people jump, but you should always bring sunscreen and a hat to protect yourself form the sun.

Camera

Even if you ordered a video package, having a video and/or still camera to record the parts of your experience when your videographer isn't with you (like gearing up) is a good idea.

Food To BBQ

We have an outdoor grill and picnic table that you can use to grill your own food if you want to hang out and watch our operations after you jump. Of course you can always get a great meal at one of the many nearby restaurants and NorCal sells snacks and cold drinks (non alcoholic) for your enjoyment.

Terminal Velocity

Terminal Velocity is the constant maximum velocity reached by a body falling through the atmosphere under the attraction of gravity. The more compact and dense the object, the higher its terminal velocity will be. Typical examples are the following: raindrop, 20mph, human being, 120 mph.

Lake Sonoma

Cloverdale is also just minutes from Lake Sonoma. Nestled in the beautiful coastal foothills of Sonoma County, California, Lake Sonoma is surrounded by world famous vineyards and land that is rich in history. Created by the construction of Warm Springs Dam in 1983, the lake provides for flood control, irrigation and recreation. When full, the lake has a surface area of more than 2,700 acres and 50 miles of shoreline, forming the perfect setting for a wealth of recreational activities. We invite you to hike, swim, ride, boat, camp, fish, or hunt at our beautiful lake.

Milt Brandt Visitor Center
Located at the park entrance, the Milt Brandt Visitor Center is your source for information about the park. Exhibits explain the cultural and natural history of the Dry Creek Valley. Campfire programs, Junior Rangers, water safety programs, and tours of the fish hatchery are some of the audiovisual and ranger-led programs offered at the visitor center. Call the Visitor Center staff for more information at (707) 431-4533. Hours of operation vary, so please call ahead to check days and times of operation.

All boat-in and hike-in campers must check in with visitor center staff before heading out to their campsite.

Congressman Don Clausen Fish Hatchery
The Congressman Don Clausen Fish Hatchery is located directly behind the visitor center. A state of the art facility, it was built to replace and enhance salmon and steelhead spawning grounds. The hatchery is operated by the California Department of Fish and Game. Group tours of the hatchery during spawning season (January—April) may be arranged by calling (707) 431-4533.

Drive-In Camping
Liberty Glen Campground has 97 campsites for RV's and tent campers; however, no electrical or water hook-ups are available. Campsite amenities include picnic tables, fire rings, and lantern holders and firewood is available for sale during summer months. Kids will enjoy the campfire programs and other special events frequently done on summer weekends. Trail users have easy access to the Lake's trail system. Universally accessible campsites are available for the disabled. Sorry, at this time no water is available at Liberty Glen. In addition, our dump station, showers and restrooms are closed. Chemical vault toilets are available for your convenience. Campers should check in at the entrance station to Liberty Glen.

Liberty Glen Information and Campground Map

Primitive Boat-In or Hike-In Camping
Lake Sonoma has 109 primitive campsites and two group-use campsites that are accessible by boat and/or trail only (no car access). These sites have a fire ring, picnic table and lantern holder. Restroom facilities are chemical vaults. Potable water is not available. Campers must pack in their own water or have a high quality water filtering device to use lake water for their needs. All campers, with or without reservations, MUST check in at the visitor center. Those arriving after the visitor center closes should submit a self-deposit envelope according to the instructions outside the visitor center. Caution should be exercised around campgrounds and on trails, as much of Lake Sonoma's terrain is steep.

Click to view photographs of the primitive boat-in and/or hike-in camping
Primitive Camping Information Sheet
Primitive Campground Maps

Reservations
Campsites are available through reservation by calling the National Recreation Reservation Service (NRRS) at their toll-free number, (877) 444-6777, or visit their website at www.ReserveUSA.com or www.reserveamerica.com. Be sure to specify "California" as the state, and "Boat-In Sites" for the primitive boat-in/hike-in campsites. Sorry, individual and double campsites at Liberty Glen are available only on a first come, first served basis. For the two group campsites, please call Ranger Mike Atchison at 707-431-4533.


Public launching areas are located near the dam at the Public Boat Ramp and at the Yorty Creek Recreation Area near Cloverdale (car-top launch only). Launching fees apply. An annual pass good for any Corps of Engineer park can be purchased at the visitor center. Yorty Creek is managed as a day use area. Boat-in campers wishing to launch and park overnight at Yorty Creek must check in with the visitor center and obtain a parking permit to avoid receiving a citation. Sorry, no dogs or glass allowed on the swim beach at Yorty Creek.
Lake Sonoma Marina

The Lake Sonoma Marina
(707) 433-2200, offers a boat ramp, full service marina, boat slips, rentals and a store. Call the Marina for prices and availability.

Fishing
Submerged trees left after the filling of Lake Sonoma provide excellent underwater habitat for a wide variety of game fish. As a result, it produces some of the best bass fishing in the state. Various pan fish, such as Sacramento perch, channel catfish, sunfish and bluegill, are also abundant.

Go here for a current fishing report

Boating Rules
All Coast Guard and California navigation and boat operation rules apply. Several areas on the lake are designated for water-skiing and some areas are no wake. Check with the visitor center or a Park Ranger for specific information.

* There is a 50 mph maximum speed limit on this lake.
* Children under 12 are required to wear a "life jacket" while underway.

Safety Recommendations
This lake is a popular boating area. In order to assure the enjoyment and safety of all please remember...

* Respect all boaters and non-boaters alike.
* Wear your life jacket.
* Always keep a lookout.
* Take a Safe Boating Course.
* Don't boat and drink.

Trails
More than 40 miles of trails weave through redwood groves and oak woodlands that surround Lake Sonoma. Hikers, mountain bike and horseback riders will delight in the beautiful areas open for exploration. To avoid conflicts, some trails have limited use. Trails are closed to bikes and horse travel during the wet season, generally from November 1 through the end of April. Call the visitor center for details. A detailed brochure on the trail system is available at the visitor center.

How to read a topographic map
Lone Rock to Little Flat Hike
Southlake to Quicksilver Hike
Lake Sonoma's Trail Map

Picnicking At Lake Sonoma
In addition to the picnic tables scattered at various locations in our park, Lake Sonoma has two major picnic areas - the Warm Springs Recreation Area and the Yorty Creek Recreation Area.

Warms Springs Recreation Area
The Warm Springs Recreation Area located below the dam has a number of picnic sites. We have six group picnic areas that cost $50.00 each to rent and can be reserved up to a year in advance through the NRRS. The area includes two sand volleyball courts, a playground, and lawn area for sports of games and shelters over the group area. The Visitor Center and Fish Hatchery are also nearby. In addition to the group picnic sites, the Warm Springs Recreation area also has a number of free, single-table picnic sites. Certain activities, such as amplified music, may require a special use permit; contact park headquarters for more details.

Warm Springs Recreation Area Information and Map

Reserving Warm Springs Group Picnic Areas
Group picnic sites are available through reservation by calling the toll-free National Recreation Reservation Service (NRRS) at 1-877-444-6777 or visit the website at www.ReserveUSA.com or www.reserveamerica.com.

Reservation Information Sheet

Yorty Creek Recreation Area
A nice family area for picnicking, swimming, bank fishing, and picnics, Yorty Creek is located far up the Dry Creek arm and can be accessed by car from the city of Cloverdale. Facilities include chemical toilets, free sheltered picnic areas, a car-top boat launch (no trailers allowed), and a swim beach. Sorry no drinking water is available at Yorty Creek. Yorty Creek is managed as a day use area. Boat-in campers wishing to launch and park overnight at Yorty Creek must check in with the visitor center and obtain a parking permit to avoid receiving a citation. Swim at your own risk, as there is no lifeguard on duty and please keep an eye on your children. Sorry, no glass or dogs allowed on the swim beach.



Midweek 15% off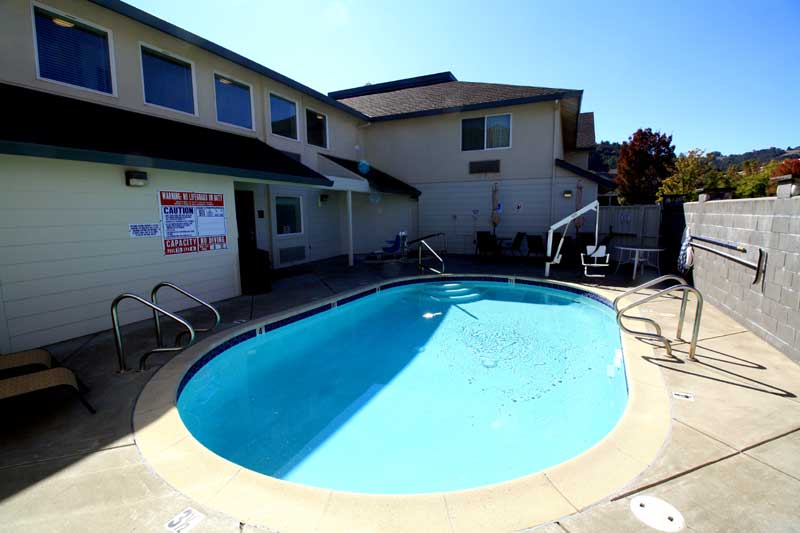 Stay midweek and get 15% off each night with a 2 night minimum nights stay. Higher rates on weekends. Limited Time.



Sunday Special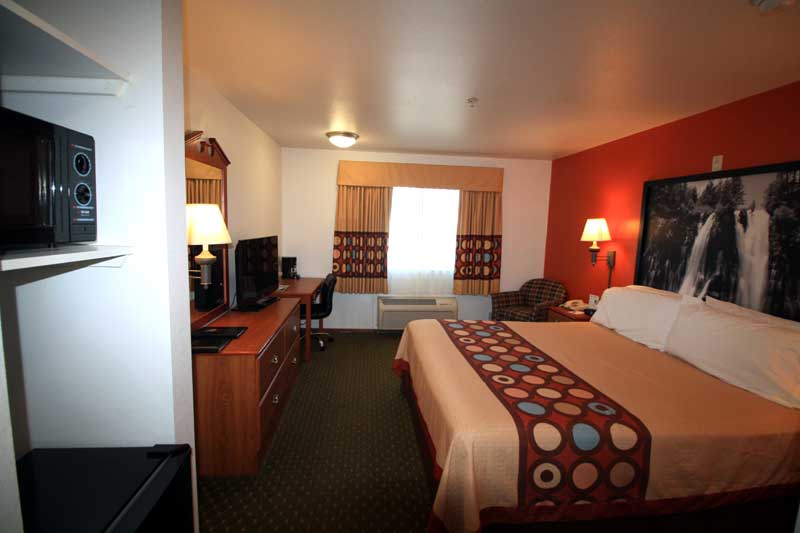 Start your stay on Sunday and get 20% off on those nights. 15% off on additional weekdays and higher rates on weekends.