University
Mendocino College
Mendocino College is accredited by:
Accrediting Commission for Community and Junior Colleges of the Western Association of Schools and Colleges
10 Commercial Blvd, Suite 204
Novato CA 94949
(707) 569-9177
They are an institutional accrediting body recognized by the Council for Higher Education Accreditation and the U.S. Department of Education.
Accreditation is granted for an unlimited period of time, with a standard provision for an institutional self-study every six years, along with review and visitation by the Accreditation Commission. Accreditation is granted on the basis of demonstrated evidence that the institution is fulfilling its stated goals and objectives through qualified personnel, sound planning, appropriate programs and services, and adequate resources.
In addition to being accredited by the Western Association of Schools and Colleges, Mendocino College is approved by the California Community College Board of Governors, California State Department of Education, for veteran benefits, Immigration & Naturalization Service of the U.S. Dept. of Justice and U.S. Dept. of Education. Transfer courses taken at Mendocino College are accepted at the University of California, the California State University and College System, and private four-year colleges and universities.
For information on our most recent accreditation, please contact the President's Office at (707) 468-3071.
Apply & Register
10 tips for first-year community college students
The Mendocino-Lake Community College District was formed in September 1972 by vote of the citizens of the Anderson Valley, Laytonville, Potter Valley, Round Valley, Ukiah, and Willits Unified School Districts. Planning for the development of the initial offerings of the College occurred in the Spring of 1973, with the first classes offered in July 1973.
Expansion of the District to include the Lake County Districts of Upper Lake, Kelseyville, and Lakeport occurred by vote of the citizens on November 5, 1974. The new District boundaries, established in July 1975, encompass 3,200 square miles of service area. In 1981 the name of the District became Mendocino-Lake Community College District to better reflect the geographical area being served.
COLLEGE HISTORY CALENDAR
Classes & Programs
For Students
Faculty & Staff
Foundation News
Foundation Plans Gala 2010
Friday, July 23, 2010
UKIAH – "Gala on the Green," an annual fundraiser to benefit Mendocino College students and programs, is scheduled for September 11 at Campovida (formerly Fetzer Vineyards Valley Oaks Food and Wine Center), 13601 Old River Road, Hopland. The Gala begins at 5:30 p.m. and will be preceded by optional tours of the Campovida gardens between 4:30 and 5:30 p.m. Presented by the Mendocino College Foundation, the event features dinner, wine, auctions, and music.
Tickets for the event are $85 per person. Tables, with seating for eight people each, may be reserved for $680. Additional information about tickets and table reservations will soon be available on the Foundation's website, http://foundation.mendocino.edu .
Fifth-graders receive Foundation awards
Friday, July 09, 2010
UKIAH - Seventeen fifth-graders in schools throughout the Mendocino-Lake Community College District are receiving awards made possible this year by the Mendocino College Foundation's Adopt-A-Fifth-Grader Program, College Superintendent/President Kathryn G. Lehner has announced. Award winners were honored at the schools in ceremonies at the end of the school year. One school will announce its award recipient in August.Thanks to the generosity of several new donors and a few repeat contributors, the number of achievement awards has increased significantly over the last couple of years, said Lehner.
Read more: Fifth-graders receive Foundation awards
2010 Scholarships Presented
Wednesday, June 30, 2010 UKIAH — Mendocino College Foundation recently presented nearly $123,000 in scholarships to high school and college students planning to continue their education at Mendocino College. Foundation Board members, College trustees, faculty, and staff honored the recipients during the annual Scholarships Awards Ceremony at the College's Ukiah campus.
This year 85 awards were presented and included a new scholarship that was made possible by a December 2009 donation from retired school teacher Hulda Weger to the Foundation. Tommy Thornhill, chair of the Foundation's scholarship committee congratulated the recipients and concluded the ceremony by asking everyone in attendance to "give a hand to the people who pushed you here," referring to family, friends and people in their lives who helped and encouraged them to continue their education.
Read more: 2010 Scholarships Presented
Students Earn All-California Honors
UKIAH -- Two Mendocino College students are among the 67 individuals selected for the 2010 All-California Community College Academic Team, a recognition program administered by Phi Theta Kappa. Art major Dustin Crown and business administration major Heather Gardner were named to the All-California Academic Third Team. They received medallions of honor and certificates recognizing their accomplishments.
Selection to the All-California teams was based on grades, leadership, and community service. Crown and Gardner received scores from Phi Theta Kappa judges at the national level that qualified them for the honor at the state level. The 67 students chosen for the All-California first, second, and third teams represent 36 California community colleges and some of the best of the 2.9 million students enrolled in all 112 California community colleges, according to information released by Phi Theta Kappa. The students were acknowledged at a special awards luncheon in Sacramento.
Read more: Students Earn All-California Honors
Financial Aid at Record Numbers
Wednesday, February 24, 2010
UKIAH – Mendocino College is disbursing more financial aid funds than ever. That's good news for students and for the local economy.
"We are our own federal economic stimulus engine," says Jacque Bradley, assistant dean of the College's Financial Aid Office. "Mendocino College has pumped over $3 million into the local economy through checks disbursed to local college students this year." Mendocino College will disburse another $1 million before the spring semester ends.
In addition, Mendocino College waived nearly $750,000 in enrollment fees for students, and students receive scholarships and work study money. This translates to more dollars students can spend locally.
Read more: Financial Aid at Record Numbers
Santa Rosa Junior College, founded in 1918, is the tenth oldest of California's 109 publicly funded two-year colleges. From its initial freshman class of 19 students, SRJC has become one of the largest single college districts in the United States, Sonoma County Junior College District.
With 15 major high school districts within its borders, the District encompasses more than 1,600 square miles from the southern border of Mendocino County to the northern tip of Marin County. The District is bounded to the west by the Pacific Ocean and to the east by Napa and Lake counties.
The District operates two campuses in Sonoma County: a 100+ acre campus in the heart of Santa Rosa and a 40-acre campus in Petaluma. SRJC also operates a regional Public Safety Training Center in Windsor, a 365-acre self-supporting Shone Farm near Forestville, a Culinary Arts Center in downtown Santa Rosa, and a Technology Academy on the Petaluma Campus. Each semester classes are offered at more than 70 locations throughout the District by nearly 3,500 faculty and staff.
SRJC offers a strong General Education program for students planning to transfer to four-year colleges and universities, and more than 175 career skills certificate programs that prepare students for the workforce. SRJC's basic skills program prepares students for college level courses. The College grants both associate in arts (A.A.) and associate in science (A.S.) degrees.
In 2008, more than 36,000 students enrolled at SRJC each semester at all of its locations, with an annual headcount of over 53,000. The College attracts students from throughout the state and from more than 40 countries around the world.
In its 90-year history, Santa Rosa Junior College has had only four Presidents: Floyd P. Bailey (1921-1957), Randolph Newman (1957-1970), Roy Mikalson (1971-1990) and the current President, Dr. Robert F. Agrella, who was hired in 1990.
Inclusion and Diversity College Hallmarks
Diversity and cultural awareness were barely a part of mainstream college dialogue at most colleges until the Civil Rights Movement of 1960s. In that climate of upheaval, students, faculty and administration at SRJC took action to show the community and the world that they, too, embraced the sweeping cultural changes. In the mid-1960s, as a part of what eventually became the Educational Opportunity Program and Services (EOPS), the College began actively recruiting minority students, offering ethnic studies and directly combating racism across the College.
SRJC demonstrates tolerance and acceptance of students, faculty, and staff from diverse backgrounds and experiences as reflected in its mission, values, college clubs, support services, social events, and everyday activities.
SRJC Foundation and Alumni Promote, Enhance, Inspire
SRJC's second President Dr. Randolph Newman established SRJC's nonprofit Foundation in 1969. The Santa Rosa Junior College Foundation was established as a 501(c)(3) nonprofit organization to provide private support for students, instruction, and the future of SRJC. Today the SRJC Foundation awards more than 600 scholarships annually; more than $3 million in SRJC Foundation scholarships have been awarded in the last four decades. The Foundation encourages gifts to enhance college programs and to support faculty and facility growth, such as the construction of the William B. Race Health Sciences Building.
The SRJC Foundation raised more than $1 million for the Warren G. Dutton, Jr., Agriculture Pavilion to equip and assist with start-up funding for facility, and over $1 million for the Frank P. Doyle Library Endowment. The Santa Rosa Junior College Foundation assists individuals who wish to advance the work of SRJC through private gifts. The staff and Foundation Board provide assistance with making a one-time gift, establishing an endowment, or planned giving.
The SRJC Foundation works with the college's Alumni and Friends Association. You don't have to be a SRJC graduate to join the Alumni & Friends Association, since membership is open to anyone interested in supporting the activities, events, and goals that help the College maintain its excellent reputation as an exemplary institution of higher learning. The Alumni and Friends Association presents several awards annually, including the Floyd P. Bailey Award, Randolph Newman Scholarship Award, Roy G. Mikalson Scholarship Award, and the Outstanding Faculty Recognition Award.
Sworn Officers, Cadets Serve SRJC District
Serving a student population of more than 36,000 students a semester at dozens of sites, Santa Rosa Junior College's District Police's staff includes 13 sworn officers, six police dispatchers, six unsworn community services officers, and numerous cadets. District Police Officers are empowered with full peace officer status, making felony and misdemeanor arrests, investigating crimes, and enforcing traffic laws. The District Police Department also oversees parking compliance. The department is housed at Pedroncelli Center located at the intersection of Elliott Avenue and Armory Drive in Santa Rosa.
Study law at one of the top law schools in Northern California.
If you want to study law in Northern California, Empire College may offer the law degree program you're looking for. Empire College School of Law is an accredited institution dedicated to providing a high-quality, intensive Juris Doctorate program for students pursuing a law degree.

Empire College School of Law is proud to be recognized as one of the top, accredited Northern California law schools. At Empire College, we believe the value in your law education with us extends further than a career as an attorney. A high-quality law education can provide students with the critical-thinking, discipline and professional skills to advance them in any career they choose to pursue.

Empire College School of Law bases its success on the success of its students. Since its beginning in 1973, approximately 80 percent of Empire College School of Law graduates have passed the California Bar Exam. Also, throughout the past five years, Empire College law students have regularly achieved one the highest pass rates for accredited California law schools. Empire College students proudly ranked second in the state of California on their February 2004 exam. If you want to study law in Northern California, you may want to consider Empire College School of Law.

Our students benefit from the advantage of close-knit relationships and networking developed between Empire College School of Law graduates in the Northern California area. Our graduates make up approximately 25 percent of the Sonoma County Bar and include judiciary members in the Napa, Sonoma, Mendocino and Merced counties. These valuable networking opportunities give our students an advantage in passing the Bar examination and finding employment in the surrounding area's legal community.

Empire College School of Law is dedicated to providing students with a law education that will prepare them to confidently face the ethical and challenging situations they may face in their future as lawyers. We are proud to be one of the top Northern California law schools and offer our students distinguished faculty members who have high levels of expertise in their legal area, apply a strong academic approach to teaching and can effectively communicate material to our students.
Contact us for more information information about how you can join one of the most highly respected law degree programs in California at Empire College!
Midweek 15% off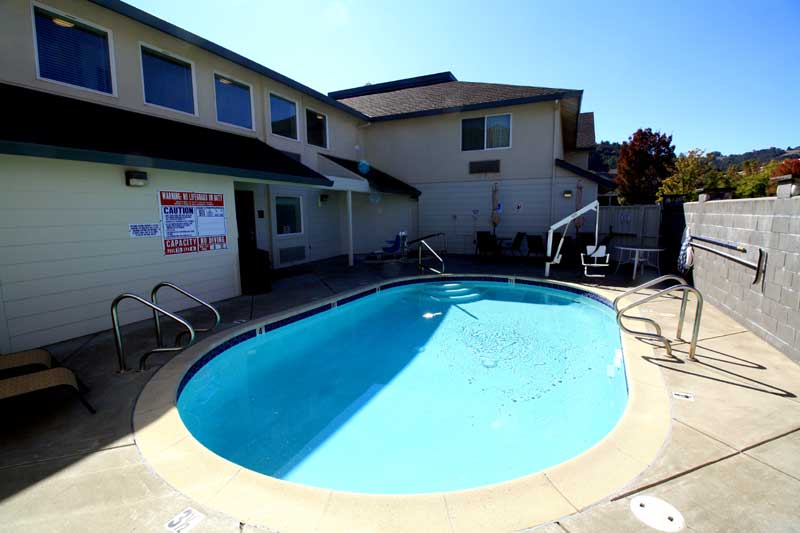 Stay midweek and get 15% off each night with a 2 night minimum nights stay. Higher rates on weekends. Limited Time.



Sunday Special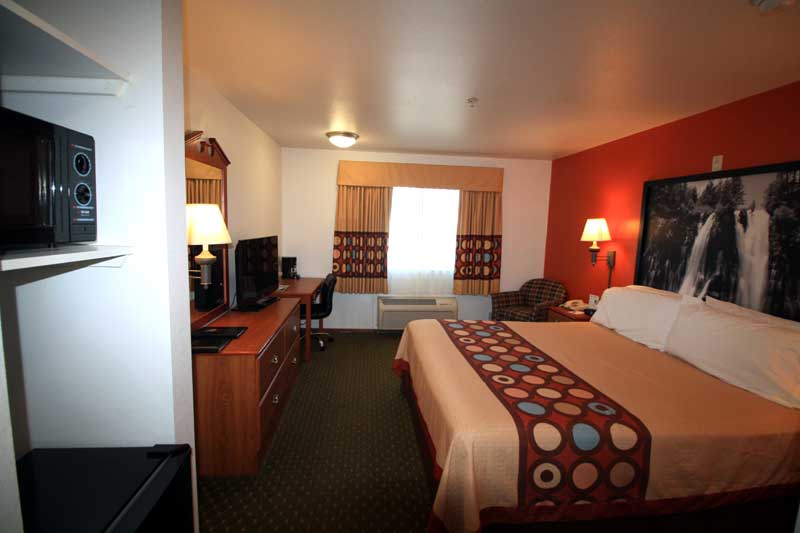 Start your stay on Sunday and get 20% off on those nights. 15% off on additional weekdays and higher rates on weekends.